Warzone Mobile Release Date and Trailer: Today, I will share everything about the COD Warzone Mobile Release Date and other information about when we can expect the new game and the trailer.
The game's release is expected to be near as we progress. Warzone Mobile Beta has been released in many countries in a phased manner many times. The developers say they are still testing many technical aspects of the game so that when they bring the game onto the field. It is the complete and final version.
Fans are very excited about the World Warzone Mobile Release Date. COD has developed very iconic mobile games in the past with games like Call of Duty Mobile.
Updates on Warzone Mobile Release Date
Warzone Mobile 23 will be released on 30th April 2024. It will be released on Playstore and AppStore region-wise in a phased manner so that you may get the game update within 24 hours of the official release.
There are tons of features they added to the game. The developers can get the latest updates by following their Twitter handle.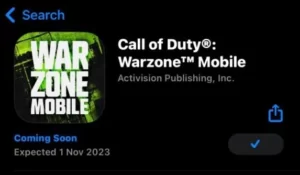 Warzone Mobile New Features
Battle Royale

: The game supports high-quality Battle Royale, which you can enjoy with your online friends. Warzone Mobile is set to redefine Battle Royale on the go.

Live Multiplayer

: Youn can play with up to 120 players in the exact match

Cross Progression

: Progress through the game to march towards the ultimate victory.

COD 2.0:

Warzone Mobile is powered by new Call of Duty 2.0 Technology.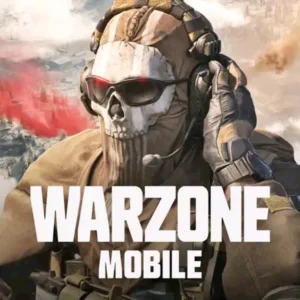 Epic Scenery

: Warzone combat in gunplay, movement, and vehicles; authentic content with operators, new weapons, and maps.

Verdansk is back

: Warzone Mobile features fan-favorite battle royale maps, including Stadium and Dam, allowing players to get a bird's eye view of the chaos or fight through a frigid battleground.

Friends/Chats

: Players can share social features like friends and chat channels, XP, weapon inventories, load-outs, and Battle Pass across platforms for a truly connected Call of Duty experience

Massive Player Counts

: You can play with many players simultaneously, making it the ultimate multiplayer warzone.

Call of Duty Combats

: There will be similar missions & game modes like Call of Duty Mobile.

Upgraded Gameplay Systems

: The movement and graphics are well upgraded.
The New Battle Royale
Warzone Mobile is a new battle royale game from Activision Blizzard. Developed for mobile phones, it features the same intense Call of Duty-style shooter gameplay as its console counterpart but has improved graphics and adapted controls.
Players can battle solo or with friends in intense section death-match rounds. With various maps and weapons, there are plenty of strategic decisions to make and objectives to conquer.
Warzone Mobile Release Date also introduces Survival Mode, giving players a second chance at victory. Players will also be able to customize their load-outs and equipment. At the same time, dynamic events and seasonal updates ensure that every match experience is unique.
With console-quality graphics and gameplay, Activision has set a new standard for battle royale games on mobile devices.
COD Warzone Mobile Trailer