With mobile gaming becoming more and more popular we know you're always on the hunt for the next addictive game to add to your collection so we've scoured the app stores and tested countless games to bring you the ultimate list of the 10 best mobile games of 2023.
Top 10 Games
Hey there, fellow mobile gamers! With the ever-growing popularity of mobile gaming, we know you're always on the lookout for the next addictive game to add to your collection. Well, fret not, because we've done the legwork for you!
We've scoured the app stores and put countless games to the test to bring you the ultimate list of the top 10 mobile games of 2023. From heart-pumping action to mind-bending puzzles, we've got you covered. So, sit back, relax, and get ready to discover your new favorite game!
Check Out: Top 10 OFFLINE Games in 2023
Earth Revival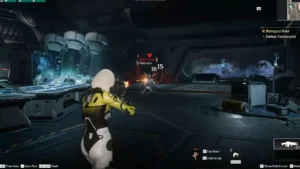 At number 10, we have Earth Revival, a third-person action game that thrusts you into a science fiction universe. Prepare to take on the role of one of the few survivors of an alien invasion that's brought civilization on Earth to the brink of destruction.
This survival video game not only offers captivating open-world sceneries and resource collecting but also boasts a compelling narrative with high-quality cinematic video scenes. Immerse yourself in a story that gradually unfolds and involves you in all the thrilling events. It's survival of the fittest in Earth Revival!
Raji – Embark on an Indian Mythological Adventure
Raji takes the stage at number 9! This RPG game draws inspiration from Indian culture and mythology, placing you in the shoes of Raji, an agile teenage street performer. Armed with mystical powers from the gods, Raji sets out to save her little brother abducted by evil forces.
While Raji shines with its unique presentation and connections to Hindu characters and events, some flaws in its mechanics and resolution hold it back from its full potential. Nevertheless, this action-adventure game provides an exciting journey into the world of Indian mythology.
Ace Racer
Roaring into the eighth spot, Ace Racer brings you a futuristic car racing game that'll blow your mind. Developed by Netease, this game takes you to a racing festival, reminiscent of the legendary Forza Horizon Saga. Get ready to whip around city tracks in awe-inspiring graphics that will make you question if you're playing on a smartphone or a PC! With a plethora of cars to unlock, customize, and race, Ace Racer delivers thrilling variety and attention to detail to keep you hooked.
Check Out: COD: Warzone Mobile Release Date
Dead by Daylight – A Heart-Pounding Horror Experience
The spine-chilling horror of Dead by Daylight lands at number 7! This mobile adaptation of the iconic multiplayer horror game pits four survivors against a supernaturally-powered assassin. Whether you play as a survivor or the ruthless killer, you'll be in for a nail-biting experience.
Customize your character's look with a variety of decorative elements, including skins inspired by legendary horror film characters. Get ready to run, hide, and fight for your life in this intense horror survival game!
Jaeger
Jaeger takes the spotlight at number 6, offering an exhilarating action RPG experience set on the enigmatic planet of Egg Horse. As a hunter, your mission is to complete spectacular missions, facing powerful creatures in thrilling combats. Customize your attacks to take down ferocious dragons effectively. Jaeger boasts an engaging backstory presented through captivating 3D scenes, providing an immersive adventure for RPG fans.
Donlands – Unravel the Mysteries of a Dormant Land
At number 5, Donlands, the open-world multiplayer RPG, beckons you with its stunning graphics and action-packed gameplay. Explore diverse biomes, solve riddles, and uncover relics as you awaken in a land that has remained dormant for ages. Your survival instincts will be put to the test as you learn to build, collect resources, and thrive in a world filled with potential threats. Choose your path, be it a defender of the law or a cunning criminal in this dynamic and exciting RPG adventure.
Devil May Cry
Taking the fourth spot is Devil May Cry, an action game that brings the iconic hack-and-slash excitement of the DMC Saga to mobile devices. Play as Dante, the main character, and take on demons determined to destroy the world.
Engage in exhilarating aerial combos and unleash your creativity to defeat enemies in a thousand and one different ways. With multiple game modes and spectacular combat mechanics, Devil May Cry is a must-play for action enthusiasts!
See Also: COD: Warzone Mobile Requirements
CarX Street
Zooming into the third position, CarX Street boasts an impressively designed racing simulator that sets a new standard in the genre. With stunning graphics, realistic physics, and a vast array of cars, this game offers an exceptional racing experience.
Choose your mode, be it uncovering the secrets of the mysterious Syndicate or engaging in dynamic multiplayer competitions. CarX Street guarantees high-speed thrills for racing aficionados!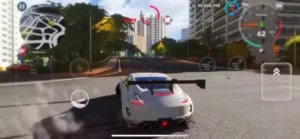 Endling
Endling combines platforming, action, and survival in a touching adventure. Take control of a mother fox, guiding her and her cubs through a world full of dangers and threats. As the last surviving animals on an Earth devastated by human actions, your journey will be perilous yet heartwarming. Endling will tug at your heartstrings while you embark on a quest for survival in a post-apocalyptic world.
Warzone Mobile
Finally, grabbing the top spot, we have Warzone Mobile, an action-packed FPS that blends intense combat with the Battle Royale genre. Offering a realistic and addictive gaming experience, this game delivers all the excitement of a AAA title right on your mobile device.
Engage in survival battles against 149 other players, discover hidden chests, and adapt to new game modes. Precise shooting and quick reflexes are essential to claim victory in Warzone Mobile.
Let us know your favorite ones
There you have it, the 10 best mobile games of 2023! From heart-racing action to emotionally-driven adventures, there's something for everyone in this fantastic lineup. So, why wait? Dive into these thrilling worlds, and let the gaming journey begin! Happy gaming, folks!