Battle Royale Games have carved out a significant chunk of the Mobile Gaming Market. If you're craving that 'Winner Winner, Chicken Dinner' or seeking the glory of being the last player standing.
We've got the top 5 battle royale games on mobile for 2023 that you absolutely cannot miss out on. Remember that these rankings are subjective and you may have a different favourite list of your own.
Top 5 Battle Royale Games on Mobile 2023
1. COD Mobile
Release Date: October 2019
Developer: TiMi Studios
Average Rating: 4.6/5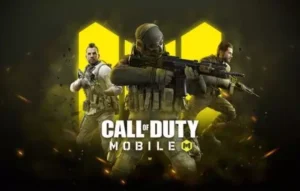 COD Mobile doesn't disappoint. Blending elements from the most beloved COD titles, it's a blend of nostalgia and innovation.
Graphics and Gameplay: Smooth as butter! COD Mobile doesn't shy away from delivering a visually pleasing experience.
Maps: From the iconic Nuketown to Crash, there's never a dull moment.
In-Game Events: Regular updates with new challenges keep the game fresh and players engaged.
2. Warzone Mobile
Release Date: 2023
Developer: Infinity Ward, Raven Software
Average Rating: 4.7/5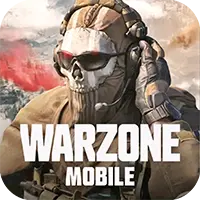 An exhilarating new entry! It transfers the gripping experience of its PC predecessor to the mobile platform seamlessly.
WarZone is an FPS battle Royale with authentic Call of Duty® gameplay, first-class graphics, and intuitive controls. COD Warzone is now Available for both Android and iOS devices.
Graphics and Gameplay: Expect nothing less than console-quality visuals.
Weapon Arsenal: Massive, with an array of customization options.
Battle Pass: Seasonal battle passes with exclusive rewards that keep you hooked.
3. Apex Legends Mobile
Release Date: 2021
Developer: Respawn Entertainment
Average Rating: 4.5/5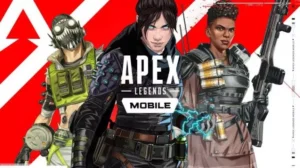 Bringing a taste of its unique characters and fast-paced FPS action, Apex Legends Mobile stands out with its teamwork dynamics. The New Seasons of the game are still in development mode, although it has been released in a few countries in a very restricted manner.
Legends: Each legend has a unique ability, changing the way you strategize.
Ping System: Communication is a breeze, even without voice chat.
Map Diversity: Multiple terrains make every match distinct and challenging.
4. PUBG: New State
Release Date: 2021
Developer: PUBG Studio
Average Rating: 4.4/5
An evolution of the original PUBG, New State offers a futuristic twist on the BR experience. This game tackled the Indian Mobile Gaming Market, when the Indian Government banned many Chinese Apps and Games, citing privacy concerns after the Indo-Chinese Tension across the borders.
Drones and Vehicles: Navigate the battleground with futuristic tech.
Ultra-Realistic Graphics: Close to real-life visuals making every bullet count.
Dynamic Environments: Real-time day and night cycle, weather changes, and more.
5. Free Fire
Release Date: 2017
Developer: 111 Dots Studio
Average Rating: 4.3/5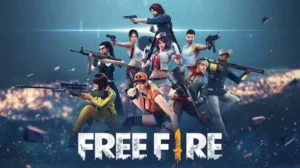 Free Fire continues to be a fan favourite with its quick matches and unique characters. This game works on low-end mobile phones and it doesn't have very requirements like any other Battle Royale game in the world, which requires GBs of space.
Characters with Skills: Choose from a roster of characters, each with its special skill.
Fast-Paced Rounds: 10-minute matches ensure you're always on your toes.
Customization: Wide array of outfits and weapon skins to showcase your style.
Table Comparison
| Game Title | Release Date | Average Rating | Unique Feature |
| --- | --- | --- | --- |
| COD Mobile | 2019 | 4.6/5 | Iconic Maps |
| Warzone Mobile | 2023 | 4.7/5 | Expansive Arsenal |
| Apex Legends Mobile | 2021 | 4.5/5 | Legends & Abilities |
| PUBG: New State | 2021 | 4.4/5 | Futuristic Tech |
| Free Fire | 2017 | 4.3/5 | Fast-Paced Matches |
Which Battle Royale Reigns Supreme?
While these five games dominate the mobile battle royale scene in 2023, choosing your favourite depends upon your personal preference.
Whether you're a fan of fast-paced skirmishes like in Free Fire, or the strategic gameplay of Apex Legends Mobile, there's something for every battle-hungry player out there. Each game is built differently for different kinds of gamers. Let us know in the comments, your top 5 list.