A lot of you must be interested to play Warzone Mobile using controller. Controller Support is very important to play the game flawlessly.
The Call of Duty franchise is undergoing exciting changes as Activision brings together multiple studios to develop the original Warzone map, multiplayer content, and enhanced control customization.
Controller Support in Warzone Mobile
The game has been released in a few regions in a phased manner. The game is being developed by a number of notable gaming studios, including Activision, Digital Legends, and Solid State Studios.
Warzone Mobile will be like any other battle Royale game but with its own unique features. Although, the game primarily uses touch controls rather than controllers, but Warzone Mobile will have Controller Support.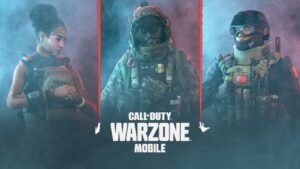 Do you need any third-party apps?
You can use your controller to play the game. You don't need any third-party app or plugin. The game has the capability to adapt to any supported controller plugged into the mobile phone.
Warzone Mobile offers a range of mobile-specific events and playlists, including exclusive rewards and additional maps that will be added over time. Players of all skill levels can enjoy deep control customization options, tailoring the game to their preferences.
New Controller Support
One of the notable additions to Warzone Mobile is the inclusion of controller support. While the game primarily utilizes touch controls, players now have the option to connect and use controllers without the need for third-party apps or plugins.
The game is designed to seamlessly adapt to any supported controller plugged into the mobile device, enhancing the gameplay experience.
Check Out: Warzone Mobile New Features
Furthermore, Warzone Mobile aims to connect the franchise by offering cross-progression and unified progression between Call of Duty: Modern Warfare II, Call of Duty: Warzone 2.0, and Warzone Mobile. This allows players to continue their journey seamlessly across different platforms for a cohesive experience.
The game is very diverse
In Warzone Mobile, players can expect a wide array of weapons and attachments, including the same unlocks and attachments available in Warzone 2.0 and MW2 on PC and console. The game revolves around the Battle Royale gameplay, providing thrilling and intense combat scenarios.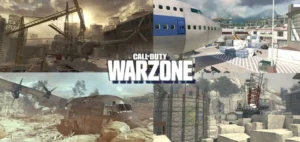 While specific requirements for Warzone Mobile are yet to be disclosed, it is anticipated to be compatible with a broad range of smartphones and tablets. The game's minimum requirements for iOS devices are not as strict as those for Android, making it accessible to a wider audience.
As for controller support, details about its availability at launch or as a later addition are currently unknown. If controller support is included, the PowerA Spectra infinity wireless controller is highly recommended. With its sleek design, haptic feedback, and adaptive triggers, it offers a seamless and immersive gaming experience for Warzone Mobile.
Which controller should I use in Warzone Mobile?
The PowerA Spectra infinity controller stands out with its impressive features, including a headphone jack and a built-in mic. It has gained popularity among gamers and is an excellent choice for those planning to enjoy Warzone Mobile with friends.
Check out: PPSSPP Games
For players in search of a suitable controller, the PowerA Spectra Infinity is a top contender, catering to both beginners and seasoned veterans. With RGB lighting, customizable color combinations, and three spectra modes, players can personalize their controllers and enhance their gameplay experience.