Warzone is a free battle royale made by Activision that launched in 2019 and quickly became one of the biggest entries into the Call of Duty franchise.
Warzone Mobile for Android/iOS
Here's everything we know about Warzone Mobile so far, including what it will feature. Although the game has been released in a phased manner in a few countries for the Beta Test.
Read All About Warzone Mobile Season 2 Update
Will the game have cross-progression?
In a recent interview with Gamesradar, Chris Plummer, Activision's vice president of mobile, explained that COD: WZ will have cross-progression mechanics in place, meaning that players can unlock operators and weapons from one title to another.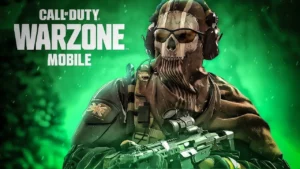 Additionally, the game will also feature new maps and operators to play with, as well as events and playlists exclusively for mobile players.
Will the game have a single-player mode?
Yes, The game is a free-to-play battle royale & it will allow the single-player mode. As it will allow players to test their skills on different maps and weapons. This way you can try everything before stepping up to the main battle royale.
Will it have cross-progression with other Call of Duty titles?
As revealed during the Call of Duty Next event, COD: WZ will have cross-progression with other Call of Duty titles, meaning that players' progress in Warzone Mobile will carry over to other platforms and allow them to unlock new operators, weapons, cosmetic content, and more.
Are there any microtransactions in Warzone Mobile?
Currently, in the testing phase, there is no information on whether microtransactions will be included in Warzone Mobile.
See Also: Will Warzone Mobile Be Free For Android and iOS?
Will it be available in other countries?
At the moment, Warzone Mobile is only available in Australia. It has just gone live there, but it could be rolled out to other regions soon.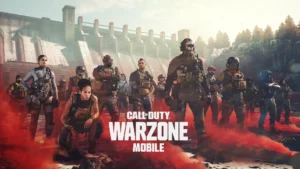 What are the system requirements for Warzone Mobile?
To play Call of Duty: WZM, players will need a smartphone with at least a 5-inch screen and an Android Oreo (or higher) operating system. Depending on the device, players may be able to play the game with lower specifications.
What maps will be included in the game?
As the fan-favorite map, Verdansk is set to make a return. It's a huge open map that's been adapted for mobile, but it retains all the famous points of interest that made it a hit on PC and consoles.
Will Warzone Mobile feature all the main modes?
It's currently unclear whether COD: WZM will feature all the main modes of the original game. However, fans are eagerly waiting for more information about the game's features and modes as it approaches its launch date.