Well, the Legendary FPS Battle is here with its latest update released on the 15th of February, 2023. Today, I will share everything new in this new game update.
The New WarZone Mobile comes with a 6.51GB in-game update for Mobile Version, as a lot of stuff is added to the game. The new update comes with the Battle Pass Rewards and the updated Gunsmith (allowing players to design their weapons according to their choice and design).
Check Out: COD: Warzone Requirements
In addition, one more peculiar addition to the game is the supported languages. The game is now supported by Spanish & French Language. There is also a Resurgence battle royale Mode added. NEW contents in Call of Duty®: Warzone™ Mobile S2 update:
Weapon Gunsmith
Hardpoint mode for MP
Resurgence & Quads for BR
50 tiers battle pass
First bundles
New Added Map
A new multiplayer map, "Superstore" was added in Season 2 of Call of Duty: Warzone Mobile.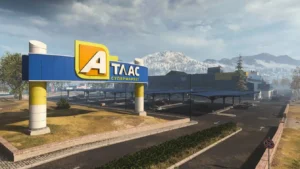 This is how Gunsmith looks in the new Season 2 Update of Warzone Mobile. After the latest 100 Mb update of the game, Resurgence (Verdansk map) is now available in the game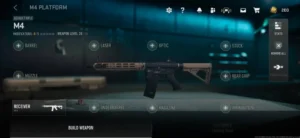 The new PRESTIGE is also added in Call of Duty: Warzone Mobile New Update. In addition to this, the New Tracer Pack in Warzone Mobile has also been added.
Some of the important content that has been added to this update are:
New Battle Pass
Assault Rifle – ISO Hemlock
Shotgun – KV Broadside
Melee – Dual Kodachis
Operator – Ronin
Updated Gunsmith
Field Upgrades
Portable Radar
Suppression Rounds
Other Updates:
New In-game Support Available
New Languages (Spanish & French)
Hit Detection improvements
Improved Message of the Day functionality
Improved compiling Shaders functionality
Weapon Rarity Visual Update
Play with the same player after a BR Match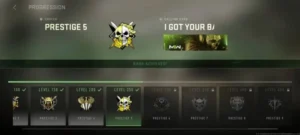 There was an issue that many players faced in the last update on Hitmaker's Unadjustable size. But in this new update, You can customize the size of the Hitmaker in Call of Duty®: Warzone™ Mobile.
Check out: Warzone's New Features
In addition to this, there are also 3 New Vehicles added to COD Warzone:
Chop Top
Cargo Truck
SUV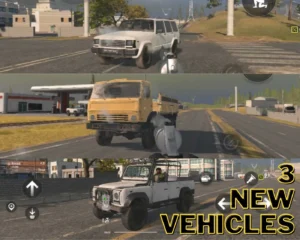 Some of the more features which are scheduled to be coming in upcoming updates:
Weapon based Challenge
New Missions Combat Record
New Bundles
New Regions
New MP & BR Playlists
More Settings
and much more